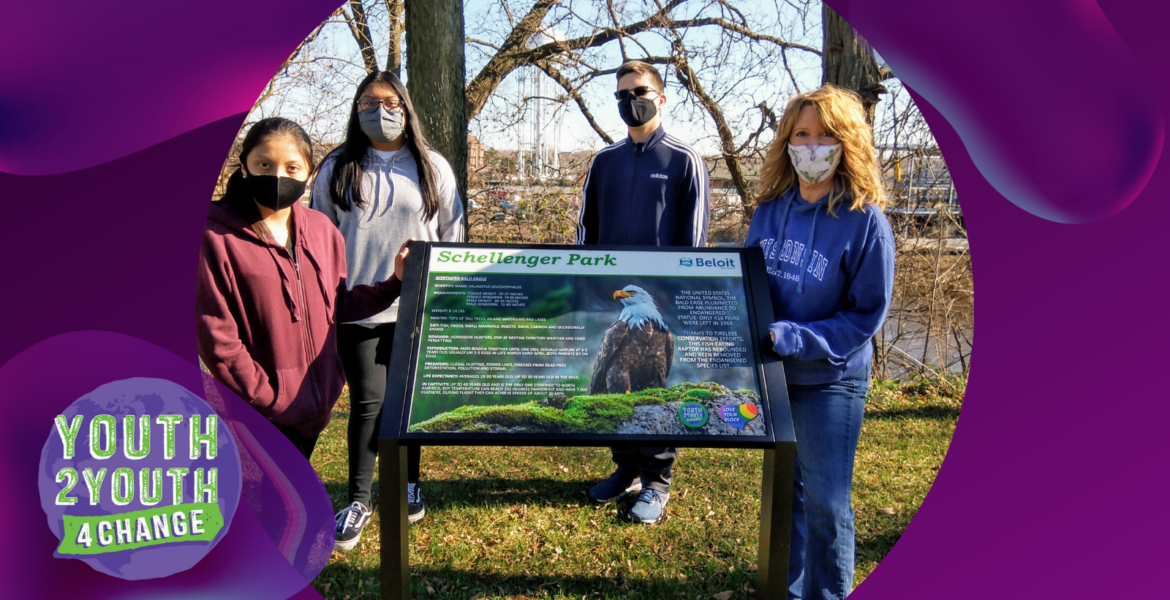 Press Release – For Immediate Release
Contact – Debbie Fischer – Youth2Youth 4 Change Director a program of Family Services
debtfk@aol.com 608-751-6018
(photo left to right (youth members) Yesenia Lopez,
Maritza Santiago, Patrick Rochester and DeeDee
Williams Youth2Youth 4 Change Prevention Specialist)
Youth2Youth 4 Change a program of Family Services in collaboration with a City of Beloit, CDBG Community Development Block Grant. Through this grant the youth members and staff DeeDee Williams designed and placed an educational sign at Schellsberg Park on Bluff St. The park has been known for beautiful eagle sightings. This is what moved the organization to provide an educational sign that will let citizens know the story and facts about the Eagle.
Youth advocates through Y2Y have been busy since the beginning of COVID by providing educational podcasts, designing educational campaigns, and completing multiple community service projects.
Youth2Youth 4 Change is a program to empower middle and high school age youth to provide information about substance use prevention and to provide a positive impact in their communities. For more information go to y2y4c.com.