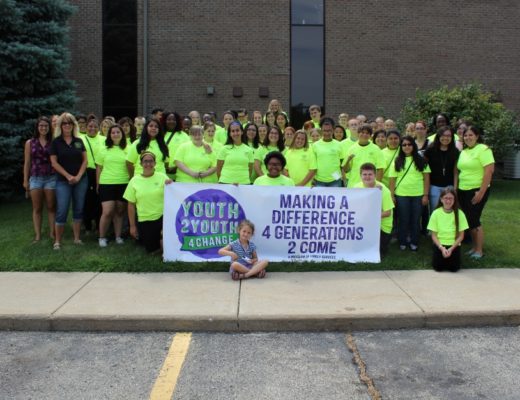 We are
The Vision of Youth2Youth 4 Change is to create a drug free community for generations to come.
Youth2Youth 4 Change is a coalition of youth and adults throughout Rock County that began in 1991.
The coalition was formed in response to Rock County's high rates of tobacco use, under the name Rock County Tobacco Free Coalition. In 1995 the first youth prevention programs were implemented, and the focus of the coalition turned towards youth tobacco prevention. At this time the coalition's name was changed to Rock County Tobacco Free Kids.
In 2005 our coalition began implementing environmental strategies to create lasting community change. Our focus turned to work on smoke-free air as well as other alcohol and drug misuse initiatives. The name of our coalition became Youth2Youth of Rock County and our vision became creating Drug Free communities. In 2014 the coalition voted to change our name to Youth 2 Youth 4 Change because it reflects our mission to create positive community change.
Youth2Youth of Rock County is Making A Difference 4 Generations 2 Come!
Over 150 Youth Advocates Come From…
BELOIT
Aldrich Intermediate School
Beloit Memorial High School
Cunningham Intermediate School
Fruzen Intermediate School
McNeel Intermediate School
LAD Latinos Against Drugs
Beloit Turner High and Middle School
JANESVILLE
Craig High School
Edison Middle School
Franklin Middle School
Marshall Middle School
Parker High School
SUPPORT Y2Y4C's EFFORTS
Please consider supporting our mission. We have a long and rich history in serving the youth of Beloit, WI and surrounding areas.
SIGN UP FOR OUR NEWSLETTER