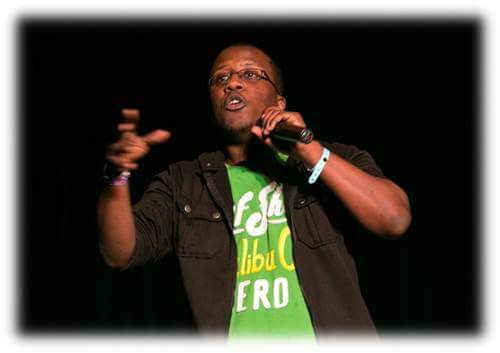 2005-2011
What have you been doing with your life since graduating from Youth2Youth?
I went to college at UW Platteville for two years then transferred to Illinois institute of art in Chicago for Audio Production. I live in Beloit now working on my music and I'm going back to school in the fall.
What are you most proud of?
That's a very tough question. Both in and out of Youth2Youth I accomplished so much. I guess my best is a tie between going to D.C for YAYA (Youth Advocate Year Award) and representing Beloit in the All American City competition.
How have skills you learned in Youth2Youth helped you in your life beyond Youth2Youth?
Youth2Youth helped me gain a voice. I was able to speak out in public way more than the average teen. I have always been outspoken, but I developed the skills to face any crowd in any scenario and speak like I had no fear at all. It's a great feeling!!
What advice would you like to give to today's youth?
My advice would be know yourself. Not everybody is outspoken and active- there are people who are quiet and soft, but that doesn't mean they aren't as effective in the group. You can help just as much with either skill honestly. So just be yourself and trust that you are just as important as the next member.