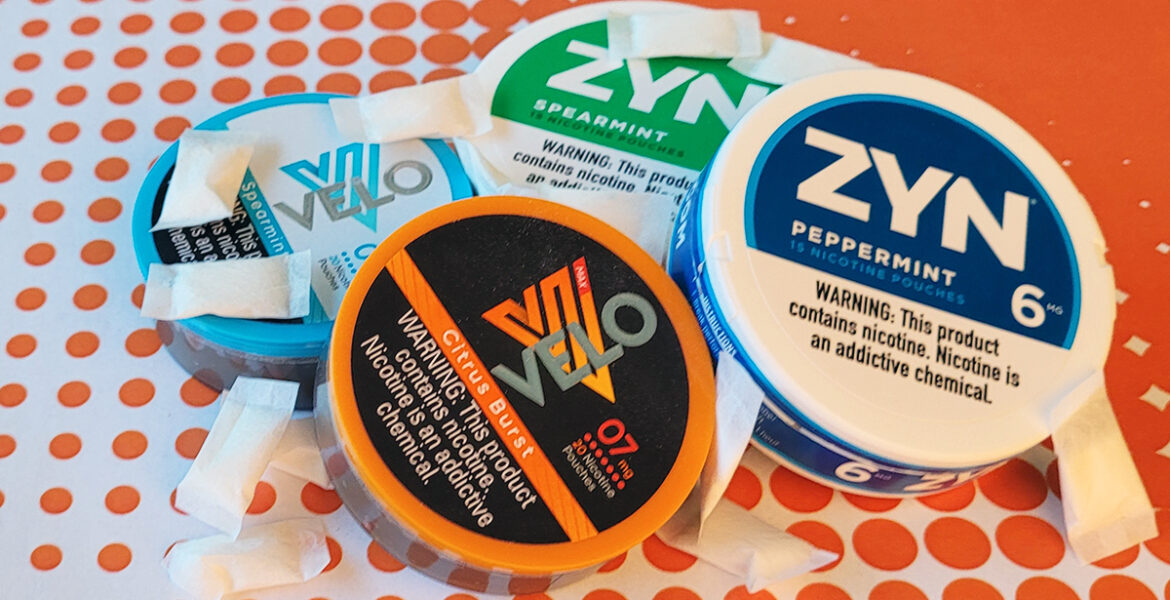 Recently the industry has begun promoting tobacco products with "tobacco-free" claims. These claims are used to describe 1) that the product is made with nicotine created in a lab (i.e., "tobacco-free" nicotine, also known as synthetic nicotine or non-tobacco nicotine), or 2) that the product contains no tobacco leaf (i.e., "tobacco-free" or "tobacco leaf-free"). All of these products contain nicotine and are regulated by FDA.
What does it mean?
is tobacco free nicotine safe
Nicotine, regardless of the source, is dangerous to young people. Nicotine is harmful to developing brains and its use during adolescence can disrupt the formation of brain circuits that control attention, learning, and susceptibility to addiction. Research has also shown that nicotine use is linked to worse anxiety symptoms and increased feelings of depression.
"Tobacco-free" claims may increase appeal and use among young people
tobacco free pouches
A study published in the journal Tobacco Control found that viewing a "tobacco-free" nicotine claim in an e-cigarette ad reduced harm perceptions and increased intentions to use the product, compared to an e-cigarette ad without the claim. A separate study similarly found that a "tobacco-free" nicotine claim included in an e-cigarette ad increased intentions to use and willingness to pay, versus an ad without the claim. Additionally, another study of more than 3,500 high school students in Southern California found that flavored oral nicotine products (i.e., gum, lozenges, and gummies), which are often marketed as "tobacco-free or "tobacco leaf-free", were the second most popular nicotine products used among adolescents, after e-cigarettes.
"Tobacco-free" claims may cause confusion
what is tobacco free nicotine
A study published in PLOS ONE found that many young adults incorrectly interpreted the claim "tobacco-free" nicotine, with more than a quarter of participants (27.9%) believing that it meant nicotine was not present. Moreover, a research commentary published in Tobacco Control described how nicotine products marketed as "tobacco-free" could create confusion about whether they violate tobacco-free policies in schools, workplaces, and other locations. The authors explain, "If a student is caught using a product marketed as tobacco-free, school administrators or parents may not realize local/state or school policies prohibit its use on school grounds." All products containing nicotine should be considered tobacco products and treated as such in schools and workplaces.
Availability of synthetic nicotine products and regulatory challenges
what does tobacco free nicotine mean
As some types of flavored e-cigarettes have faced greater restrictions in response to the youth vaping epidemic, products made with synthetic nicotine, sometimes advertised as "tobacco-free" nicotine, have proliferated. A 2022 paper from Stanford University identified six manufacturers of synthetic nicotine and 98 brands claiming to contain synthetic nicotine. The paper also found that underage sales of synthetic nicotine products are common via major online stores.
So far, the Food and Drug Administration has taken only incremental steps to regulate these products. In March 2022, Congress passed a bipartisan law enabling the agency to regulate products made with synthetic nicotine as tobacco products. The legislation requires manufacturers to submit product applications for FDA review and required all synthetic nicotine products off the market by July 12, 2022. These products were only supposed to be allowed back on the market should FDA grant a marketing order. FDA received nearly one million applications for synthetic nicotine products and as of October 14, 2022, issued over 60 warning letters to synthetic nicotine product manufacturers that did not even bother to submit applications to stay on the market.
Truth Initiative strongly urges the FDA to remove all products from the market that have not been authorized for sale. To prevent youth from using these products, eliminating all flavors, including menthol, from all tobacco products is crucial, as well as instituting marketing restrictions to protect youth.